On/off call
Last Updated:

Assemble on/off call functionality makes day-to-day volunteering management very straightforward. It helps you to identify who is immediately available on your team for the day and if they have any undergoing task, then you can quickly decide who to assign to any other task as they come in.
How it works
Volunteers who have the Set own on call status permission will see the tool on the top menu on the right-hand side of any page. All they need do is to click on it and set the time until they will be on call.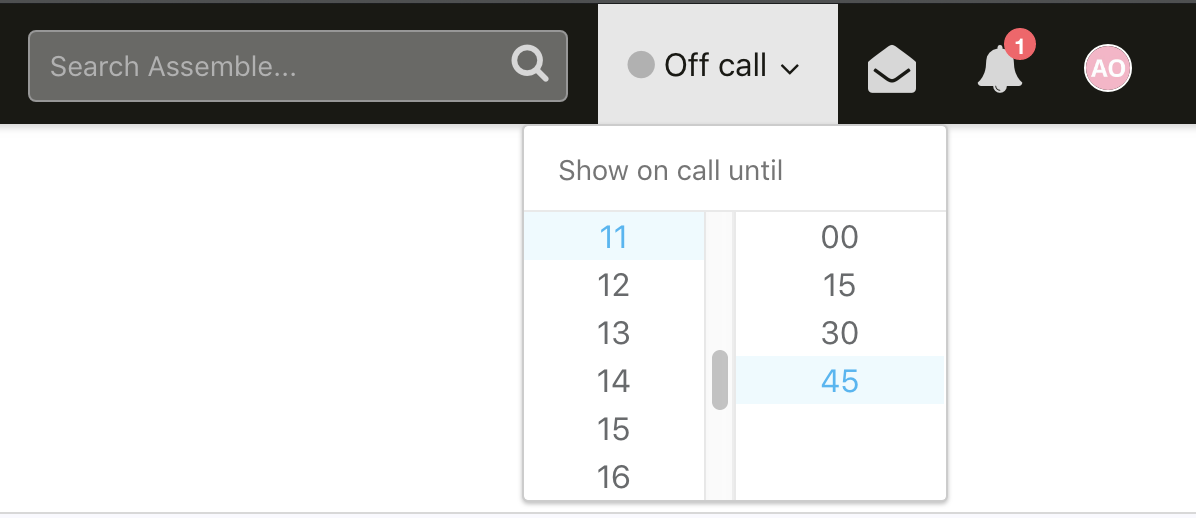 You will need to have the See on-call status of other users permission to see all the users immediately available.
Important
You should have the correct permission either to see other users availability and also to perform any action against the user. For example, you need to have the correct permission to see users from another team.
There are a few places where you can check your team availability - we will go through all of them:
Volunteers widget on your dashboard
If you have the permission mentioned above, you will see an "On call" tab and a list of currently available volunteers and for how long they will be available. Also if they have an address saved, it will show town location underneath their name, or their team if a user has no postal address saved.
This widget will also be affected by the view ("My team", "All") you select at the top of the dashboard page.
Hover over the name to display the User card shown below.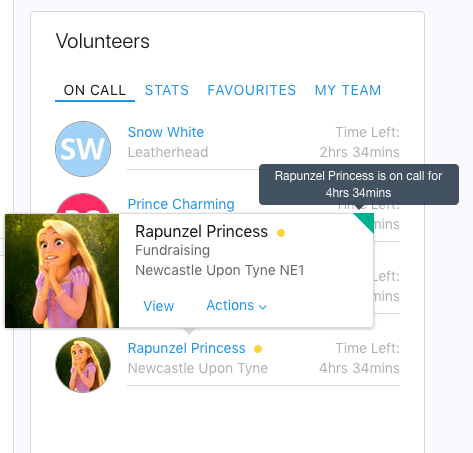 My team page: On call
You can also see who is on call on your team from the "My team" page; remember this option will only be available if you have the right permission.
As well as the shortcuts on the "Actions" option, you can select users to reveal bulk actions.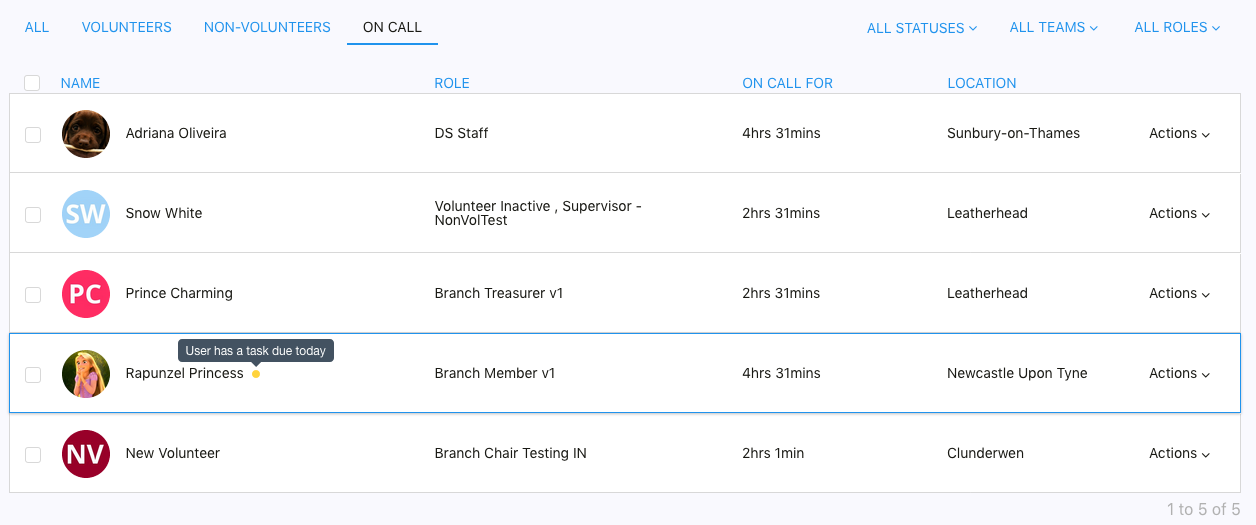 User details
You can also see a user On call status on his "User details" page; the remaining time he will be on call.
The yellow dot next to the volunteer's name indicates that he has uncompleted tasks assigned for the day. By clicking the dot you will redirect the tasks page to where you can see all selected user tasks.