E-Learning

Introduction and configuration
Assemble offers the ability to integrate with Moodle* or TalentLMS*, which allows linking Assemble's existing training modules functionality to courses the organisation has available on their learning management system (LMS).
In order to link a training listed on Assemble with an existing LMS training module, first, a few changes must be done to the settings of the organisation's LMS platform.
Click here to see step-by-step Moodle configuration; please note that you must have Moodle system admin permissions to complete this step.
Once your chosen LMS is configured, contact Assemble support to complete the configuration on the Assemble side.
Linking Assemble training to an LMS course
Create or edit training modules through the Admin Compliance ⇒ Training ⇒ Module name and associate with an LMS course.
Completion and renewal period is optional; then on "Associate with 'x' course?" field select the LMS module course to be associated with the training.
** Click Image to expand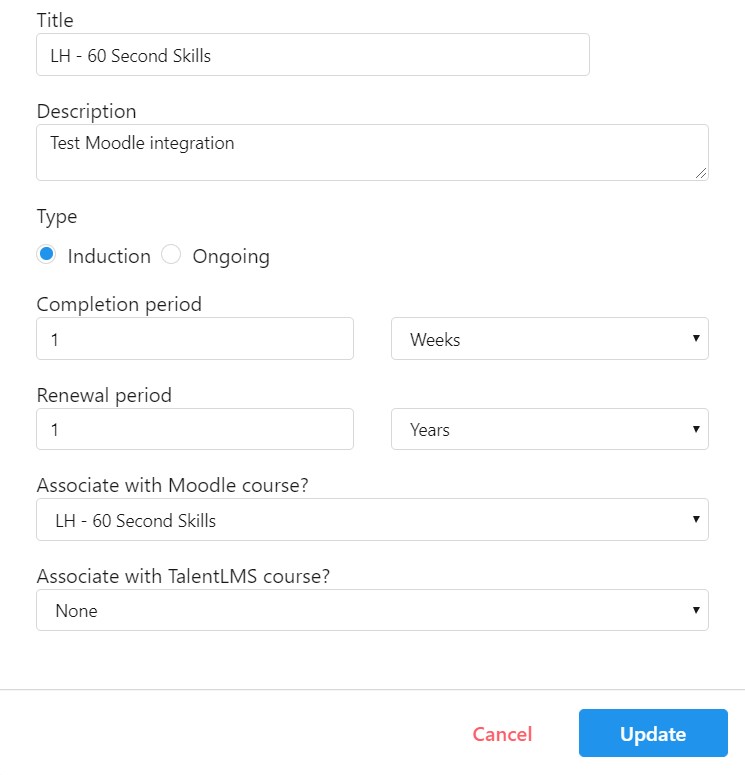 The LMS course list will only show if an LMS has been configured for your organisation, the list auto-populates based on the courses available within your organisation's LMS instance.
The next step is to assign the training module to role profiles; which will then allow users to see all training associated with their roles.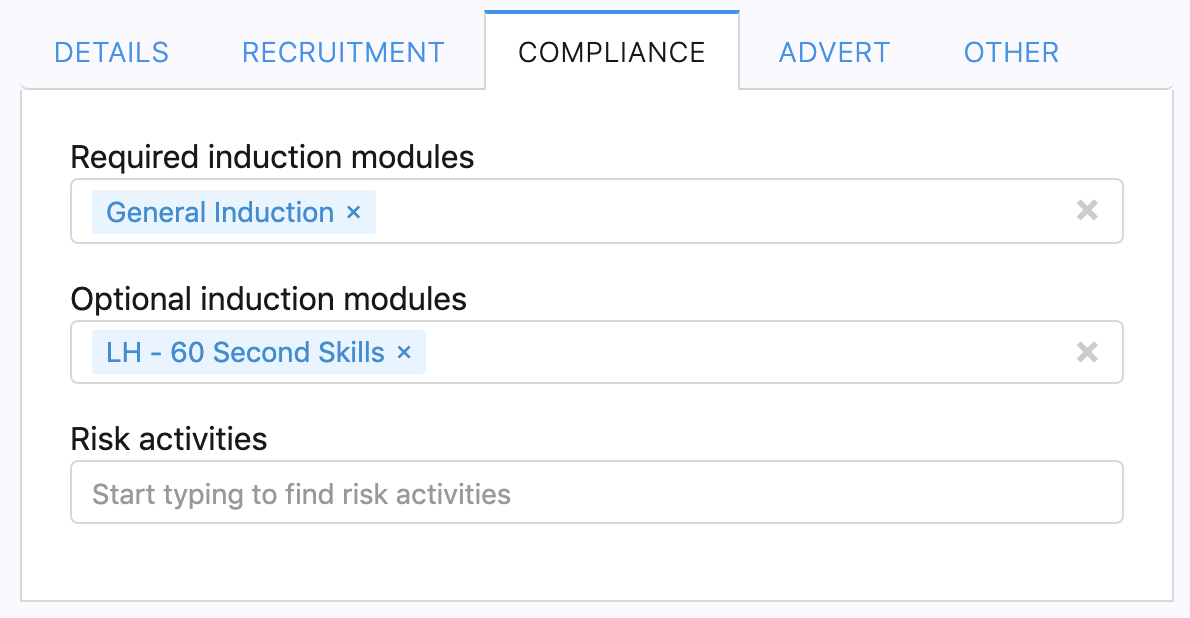 Completing a training module
As explained above, courses are assigned to role profiles, therefore a user will only see the list of training associated with their roles on User details ⇒ More ⇒Training section.
If training is associated with LMS, the "E-LEARN" tag will be displayed on the training tile.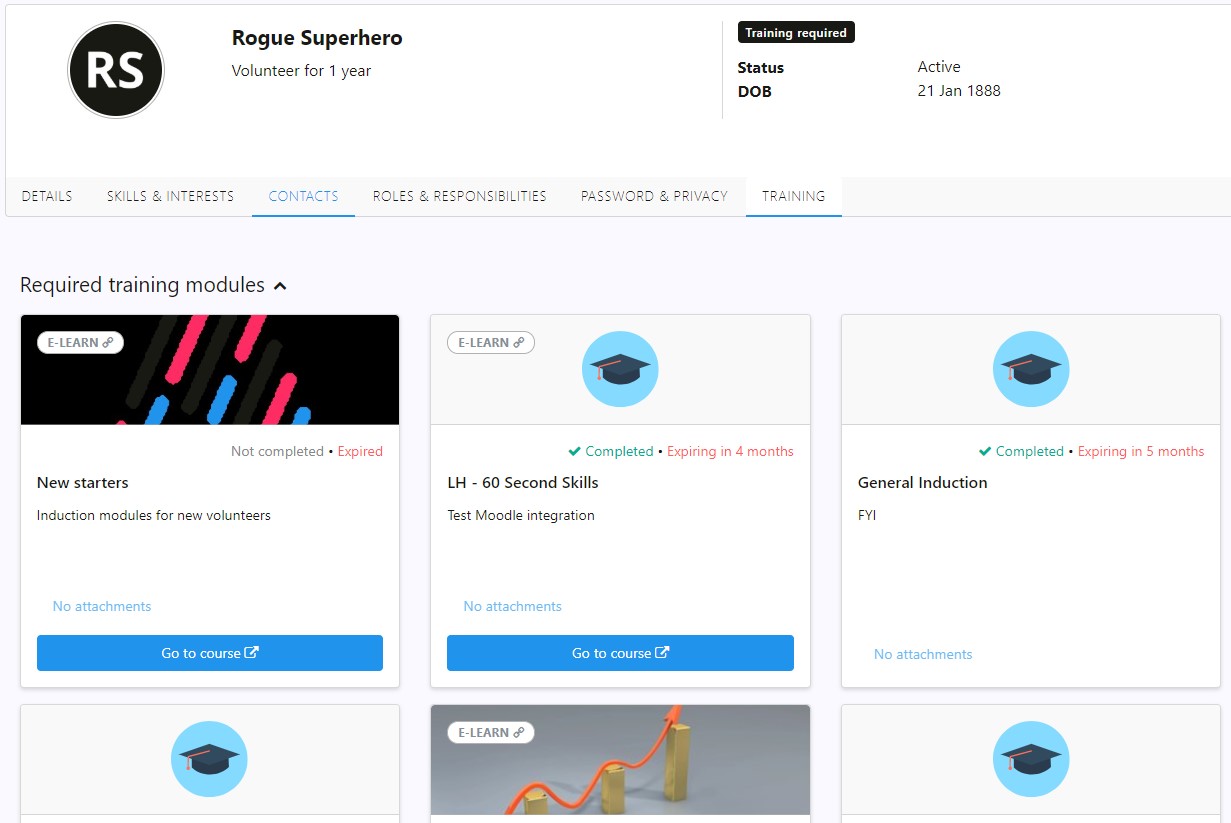 When the user clicks to take an associated LMS training, an account will be created in the background, giving the volunteer a seamless experience.
Once the user completes the training it sends back this information to Assemble which automatically updates the training status and completion date for the user.
LMS associated training will reflect the latest date the module was completed, irrespective of if the user is completing the training for the first time or refreshing it. However, the volunteer manager can override the date.
Only the volunteer manager/supervisor can record the completion date for training that is not associated with an LMS.
The system will highlight when the training completion date is overdue.
* Moodle is a free open-source learning management system used for e-learning.
*TalentLMS is a SaaS eLearning platform.