Assemble allows organisations to add links to their terms and conditions and any other policies.
For each term created on the system, users will have to agree to them before they can apply. Existing users will not be able to remove their agreement to them and are instead informed that they will need to end their volunteering with the organisation.
Minimum requirements
Each organisation must have at least one terms added to their system before the recruitment functionality can be switched on.
To add a new term, you must provide a name and a link to the page where the terms are listed.
Make sure the URL address is correct and that it can be accessed from the public, as Assemble does not check to see if the pages exist or not.
You can edit/remove your terms by using the "Actions" button next to each term.
Please be aware that you will not be able to delete the last remaining term as Assemble requires each organisation to have links to at least one term.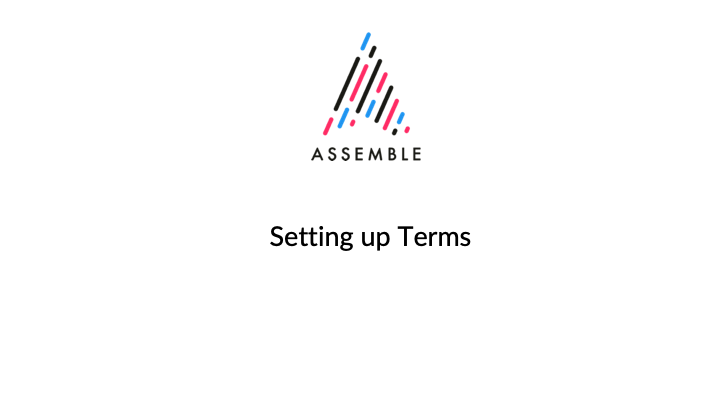 ---
Required permission(s)
Organisation management: Manage organisation terms and consents