Links listed here will be made available to all users grouped under the 'Links' main menu in the order shown. If no links have been defined, the menu option is hidden from users.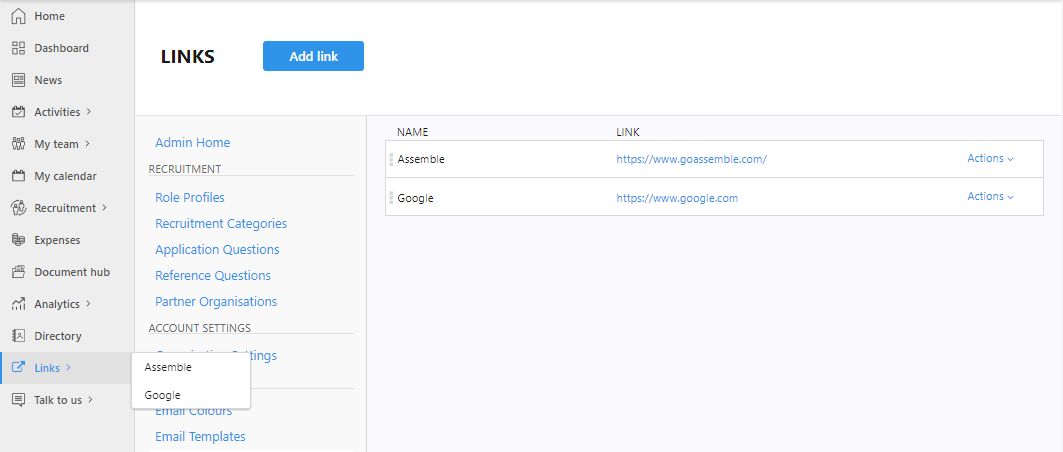 When adding a link, define the name that will be shown in the menu and the full related URL. Added links can be re-ordered by dragging up and down the list. From the action menu the links can be edited or deleted.
Changes to links all take effect immediately.