Access to staging
Last Updated:

If your organisation does not yet have access to your staging site, please contact Assemble support who will be able to assist in providing initial access.
Staging Access password
By setting up the staging access password, this then allows you to provide a password to your users to allow them to access your staging site.
In order to set up or re-generate the access password, you must have superuser permissions. Providing you have permission you will find the access password setting under Organisation Settings > Advanced Settings.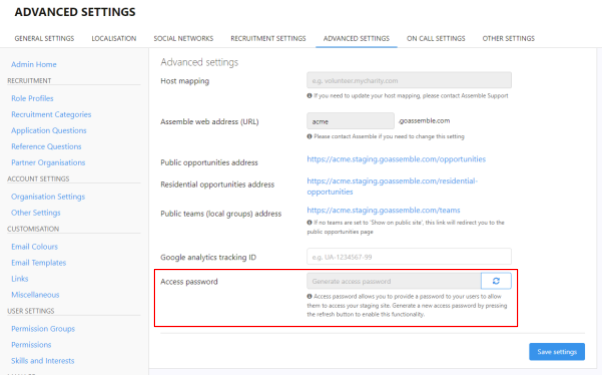 You can generate or regenerate the password at any time by clicking the refresh button next to the given field. You can then share the access password with anyone whom you wish to have access to staging.
If the access password has not been generated, anyone whose IP address has not been authorised to access the staging environment will see the standard error code, however, once set up (a password has been generated) users without authorisation will be greeted with the access password screen in which they will require the password to gain access to staging and be able to further login.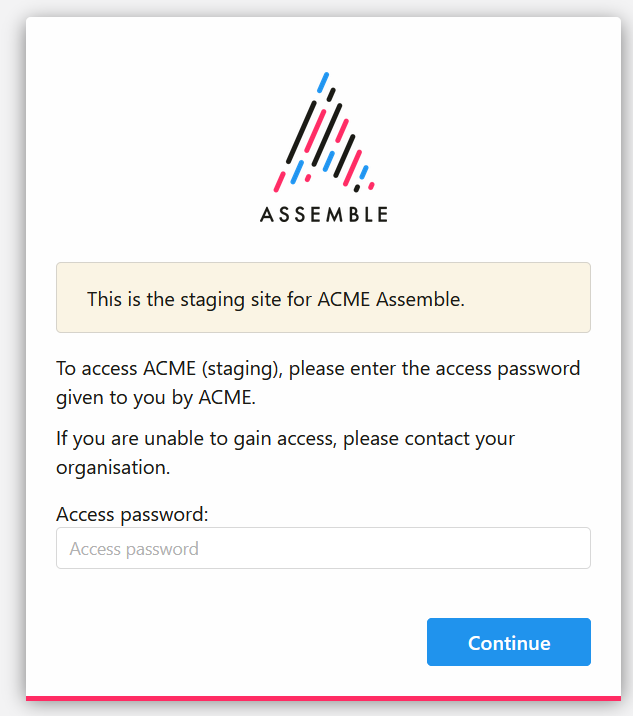 Authenticating with the correct password will provide that user's IP access to staging for 30 days.