Setting out of office
Last Updated:

If you have changed your status to temporarily unavailable in the contacts tab in your "User details" page, you could also enable the built-in "Out of office functionality" so others will know you are currently unavailable when they message you.
Click the "Out of office" link and as shown in the image below select the enable checkbox, add your message and save.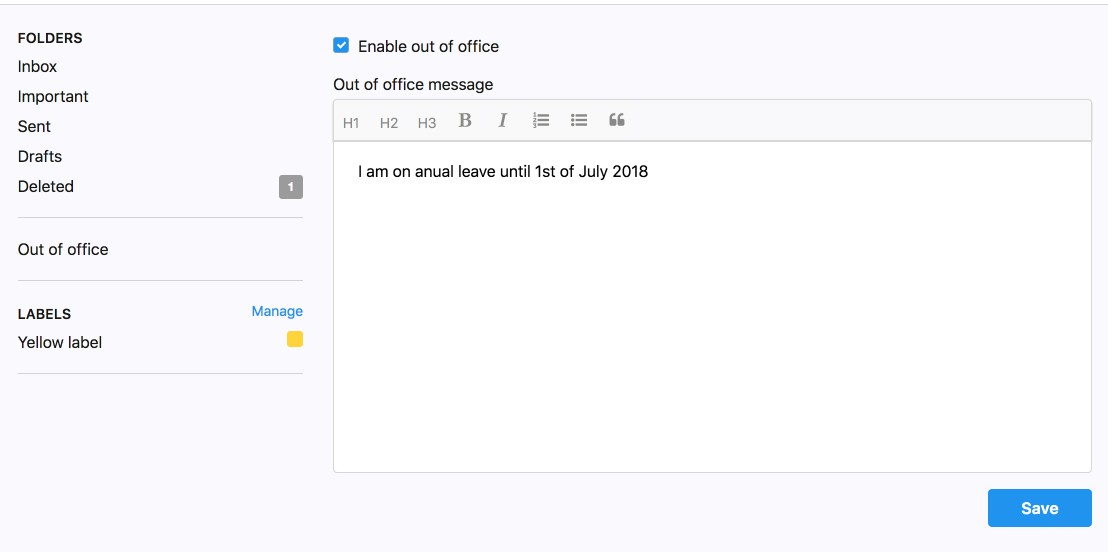 Important
Don't forget to disable it by unselecting the checkbox when you get back.