Training

Completing a training module
Training is assigned to role profiles, therefore you will only see the list of training associated with your roles on the User details ⇒ Training section.
Where a training module is associated with a Moodle* course a blue dot will show next to the course title; completed modules will show a green border and tick; the system will highlight (red border and cross) when the training completion date is overdue.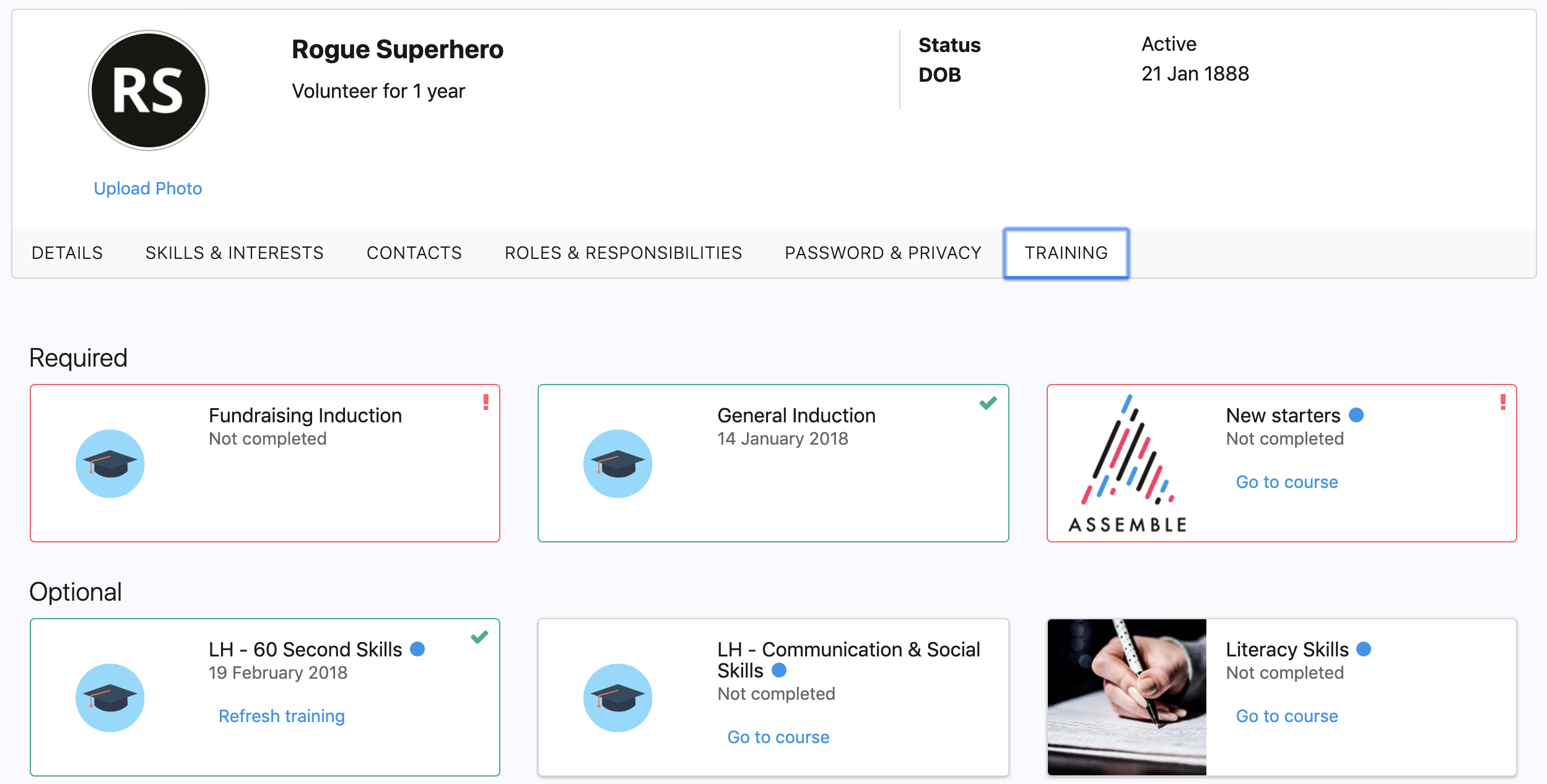 ** Click the image to expand
Clicking to take Moodle associated training will create a Moodle account in the background. Once the training is completed, Moodle sends back the completion information to Assemble which automatically updates the training status and completion date.
Moodle associated training will reflect the latest date the course module was completed on Moodle, irrespective if the training is being completed for the first time or refreshing it. However, your manager/supervisor can manually set/change a completion date against a course or clear it out completely.
Only your manager/supervisor can record the completion date for training that is not associated with Moodle.
Training courses are configured by the organisation. If you have an enquiry, please liaise with your manager or contact the volunteer support team for your organisation using the "Talk to us" menu option and they will be able to assist you.
* Moodle is a free open-source learning management system used for e-learning.