Composing a new message
Last Updated:

Selecting the "New message" button on the top left of the message-centric drop-down will open up the composing message modal on the bottom right-hand corner of the page you are in. Or select the "See all" in the Message Centre link at the bottom of the drop-down to access the full functionality.
Click the "Compose New" button at the top of your inbox page to open the full compose message screen.
To add your message recipient on the "To" input field start typing the name of the person to reveal the incremental search list with the names of the users you have access to.
You must select the person's name from the dropdown list to save it.
Select "cc", "bcc" to reveal the input form field.
Tip
You should have access to users within your team
External messages
You can also send messages to an external email address by clicking on the "To", "Cc" or "Bcc" to reveal the advanced search pop-up window.
Select the "External email" option from the drop-down, and on the search, start typing in the email address of the person; as you start typing in, the system will open a drop-down with suggestions with the most common email domains.
You must select the email address from the dropdown list to save it.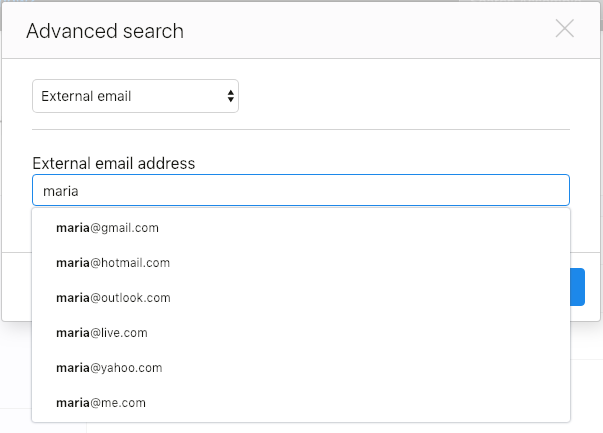 Saving a message
The system will automatically save your message every 15 seconds. You will find the saved message on the "Drafts" folder.