My messages

With Assemble's built-in messaging functionality, you can contact other users within your organisation. You may also be able to send emails to external users if you have been granted permission to do so.
Access messages
To access your messages, click the envelope icon on the top menu available from any page. This will list your latest received messages which you can click on to read further.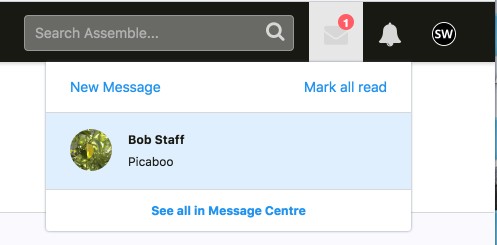 To access the full message centre, press the "See all in Message Centre".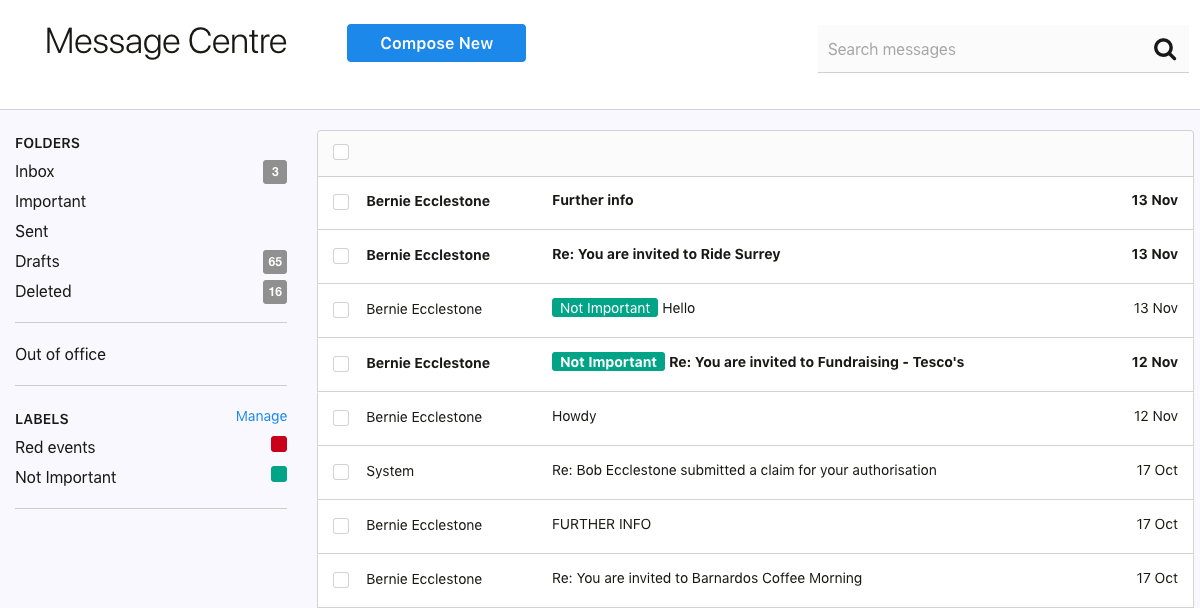 Once you access the message centre, you can see your inbox, sent items, drafts and deleted messages.
You can also perform a search using the contextual search functionality. Please be aware that because your messages are encrypted, Assemble is only able to search the subject and sender fields.
Tip
As well as labelling your messages, you will also have most of the usual functionalities of an emailing system, e.g. reply, mark as important, print, etc.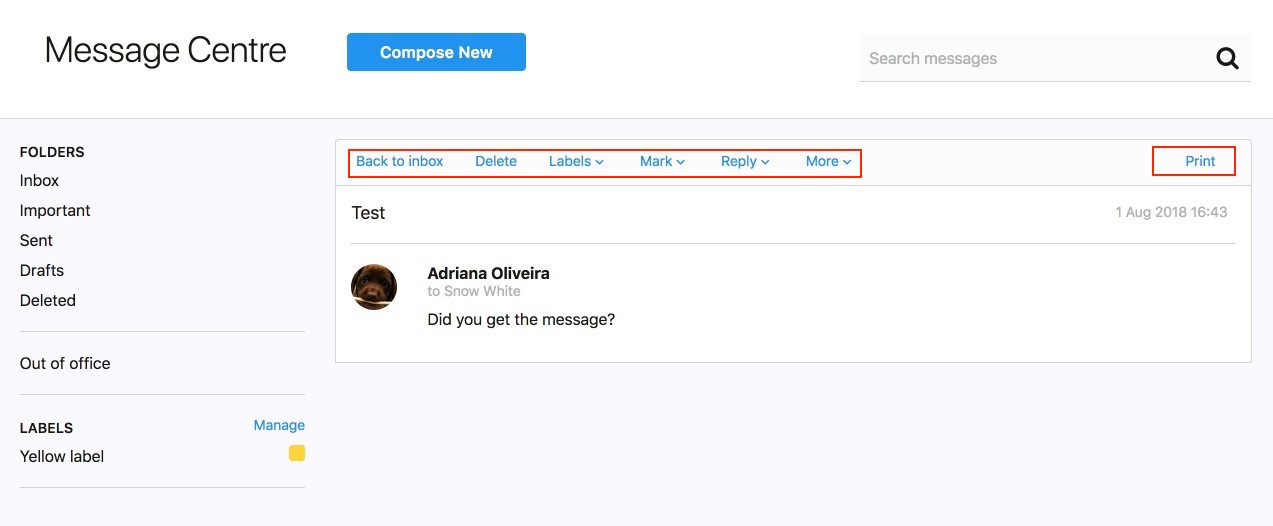 Labels
Labels allow you to group your messages together using self-defined categories and colours.
Create a label
To create a new label click the "Manage" link, where you can enter the label name and select a colour. You can choose one of the built-in colours or create your own colour using the "Custom" link.
You can create as many labels as you wish.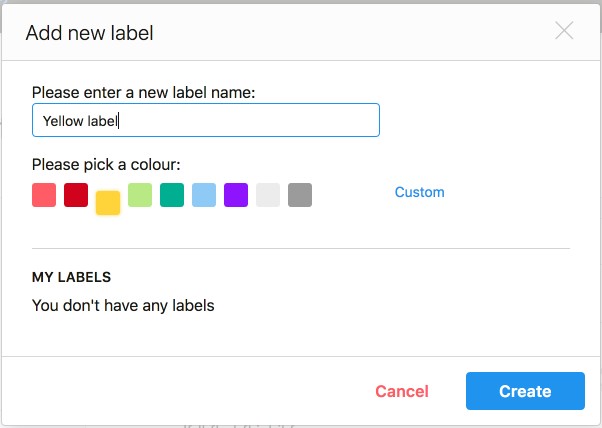 Apply label
You can apply labels to your messages either from your inbox by selecting the message(s) and then pressing the "Labels" menu option that appears on top of your inbox.
Viewing message by label
While in your inbox, you will see all your labels listed on the left. Click on the label you wish to filter messages by and the system will apply the filter for you.